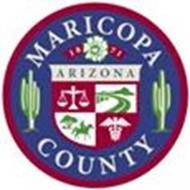 Parks Natural Resources Specialist
Agency: Maricopa County
Location: Phoenix, AZ
Closes: 7/17/2018
Salary: $50,024 – $82,888
JOB TYPE: Full time
POSITION OVERVIEW:
The Natural Resources Specialist develops, guides and directs natural resource stewardship management programs including, but not limited to, habitat, watershed and vegetation, carrying capacity, cultural resource protection, and recreation/natural resource interface.
The position will report to Park Administrative Headquarters at Lake Pleasant Regional Park,41835 N. Castle Hot Springs Rd, Morristown, AZ 85342.
QUALIFICATIONS:
Minimum education and/or experience:
Bachelor's degree in Environmental Sciences, Natural Resources Biology or related field and two (2) years of work experience working in Natural Resources Biology and/or with environmental regulations and policies, and directing or conducting environmental studies and preparing environmental documents. A Master's degree in a related field may substitute for one (1) year of the work experience requirement.
Specialized training, certifications, and/or other special requirements:
Must possess, or have the ability to obtain by the time of hire, a valid Arizona Driver's License. Position may require technical certifications or training for some work.
Knowledge, skills, and abilities:
Knowledge of:
State and Federal environmental regulations (Native Plant Law, National Environmental Policy Act, Clean Water Act, etc.), guidelines, policies, legislation, trends and standards.
Environmental methods, theories, concepts, methodology, and techniques.
Environmental survey (plant, animal, habitat, etc.) procedures.
Park, open space or natural area planning, management and construction practices and procedures.

Skilled in:

Conducting natural resources survey work (bird nest surveys, habitat assessments, native plant surveys, etc.).
Identifying, evaluating, and mitigating effects of impacts on environmental/natural resources.
Establishing and maintaining effective/collaborative working relations with co-workers and other Divisions within the Maricopa County.
Planning, organizing, and coordinating natural resources/environmental surveys.
Establishing and maintaining effective/collaborative working relations with other governments and non-profit organizations.
Preparing various permits (Native Plant Law, Section 404 & 401, etc.).
Conducting environmental assessments and biological reviews.
Preparing/writing various levels of environmental documentation (Categorical Exclusions, Environmental Determination Reports, Biological Assessments, Biological Reviews, etc.).
Operating a personal computer utilizing a variety of business software and GIS.
Ability to:
Work collaboratively to develop sound natural resource stewardship measures to improve the immediate and long-term ecological health of County park lands.
Effectively communicate, with various Federal, State, County and Local government agencies, internal staff and the public.
Assessing and prioritizing multiple tasks, projects and demands
Analyzing environmental conflict issues and preparing recommendations/mitigation based on findings.
Preferred education and/or experience:
One (1) or more years' related work experience in a natural resource position. One (1) or more years public or non-profit sector related experience. Experience working with government agencies.
Preferred training, certifications and/or other special requirements: Experience with GIS, ArcMap.
Working conditions:
Must be able to work in a normal, indoor office environment. Must be able to work outdoors in a park environment or in an isolated desert environment, in varied/extreme weather conditions (100+ degree Fahrenheit, dusty/windy, rain, etc.). Must have manual dexterity of hands and body to operate: office equipment; motor vehicles, hiking/walking in varied terrain outdoors. Must be able to manage frequent interruptions, time pressures, high work volumes, multiple and complicated tasks, unscheduled tasks, team-oriented activities, prompt decision-making and interaction with government officials and the public. Must constantly maintain concentration, accuracy, ethical behavior and a professional demeanor. Must be able to file and lift/carry/push and/or pull 25 lbs.
To apply, visit https://jobs.maricopa.gov ; Job #600PNRS071018