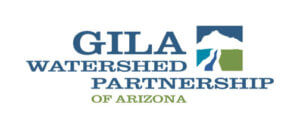 Gila Watershed Partnership Nursery Manager Position
Location: Safford, AZ
Closes: 2/28/2018
Salary: $35,000 – $40,000
JOB TYPE: Temporary Internship / Full-time
POSITION OVERVIEW:
Position is responsible for building the capacity of the Gila Native Plant Nursery as well as managing the daily operations. This position requires the management of interns and volunteers, maintenance of facilities, and horticultural responsibilities. The Nursery Manager will ensure the availability of container stock for numerous ecological restoration projects, carry out the nursery business plan, and work to expand the customer base and retail inventory.
QUALIFICATIONS:
Bachelors degree in Horticulture, Biology, Botany, Natural Resources, or related field & at least TWO years' experience in working in a greenhouse, plant nursery, or controlled agriculture environment. Applicant should have general computer skills, strong interpersonal skills, and ability to work independently and as a team. Preferred applicants will be proficient at plant ID, have experience in business management, volunteer coordination and will be bilingual Spanish/English.
To apply: please send cover letter, resume and 3 references to Melanie Tluczek, Executive Director at melanie@gwpaz.org by February 28th, 2018.