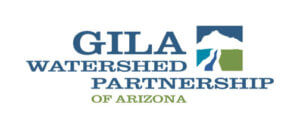 Title: Biological Science Technician
Full-Time Regular Employee
Duration: 1 year w/ possible extension
Salary: $12 – $14/Hour (depending on experience)
Description: 
The technician provides field and project administration support for GWP and BLM ecological restoration, nursery, and fisheries staff. The RFT will work both independently and under the direct supervision of GWP and BLM staff.
Duties/Responsibilities: 
Assist restoration specialist with planning/implementation of restoration projects
Assist with removal of invasive plant species by chemical and mechanical means
Conduct vegetation monitoring and surveys
Use GIS, GPS and tablets to maintain records and databases
Coordinate water quality monitoring efforts
Maintain and monitor Piezometers
Etc.
Qualifications:
Bachelor's Degree in Biology/Natural Resources/Related field (or equivalent experience)
Strong interpersonal skills and ability to interact with a wide variety of constituents
General computer skills (Microsoft Office and Google Suite)
Ability to pass basic security clearance
Willingness to work in a variety of conditions
Valid state driver's license and 4-wheel driving skills
GPS/GIS and database management skills
1-2 yrs of natural resources field experience
Work Environment: 
Moderate to high physical effort required
Willing to work weekends and holidays as needed
Assignments involve substantial outdoor work and seasonal extreme temperatures
Safe use of hand tools, herbicide application equipment, power tools, and heavy machinery
Necessary safety equipment and risk management training provided
Location: 
The Gila Watershed Partnership offices are located in Safford, AZ, a small, friendly city on the edge of the Sonoran Desert with abundant outdoor recreation opportunities.
To apply, please send a cover letter, resume, and 3 references to Clara Gauna, operations coordination at clara@gwpaz.org by December 8th, 2017.